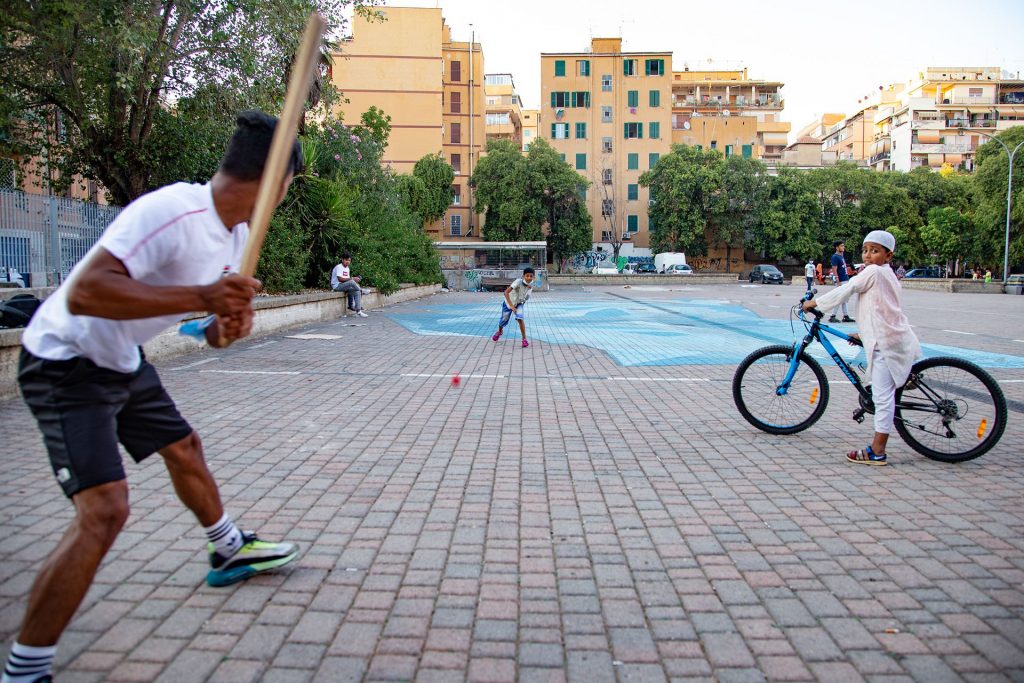 Time Tour Hours
Friday and Sunday: 10 a.m. – 13.am
Want to take amazing pictures in a vibrant area of Rome?
Pigneto is one of the unmissable areas of Rome. Nearby close to the city center and San Giovanni area is out of the crouwdy streets of the city centre and into the lives of locals.
Streetart, traditional parlours, and incredible spots to photograph, Pigneto is the area to discover.
As a photography school we offer a complete photo walk where you'll learn photography from professionals while discovering this amazing area.
What Daylight Street Photography tours can offer you?
Whether you are a beginner, a hobbyist or, have years of experience, Daylight will help you find superb photographic opportunities that reflect your interests. Tours are customized for each participant to assure an insightful, fun, and personal photographic experience.
We welcome the participants in our studio in Via Macerata 36 with a traditional coffee and croissant, waiting for all the guests to arrive.
The tour starts with a 45 minutes photography lessons and an overview of the history of Pignet with a projection of images and once finish this part we'll ready to walk the streets!
For the next two hours we will walk and explore and photograph the neighborhood streets together.
Walking Tour Focus
Camera set up, Iso, Aperture, Speed
Zone focusing settings ( Auto, Manual, Semi-Auto )
Shadows and lights
Full understanding of your camera
Sites
Via Macerata 36
Pigneto Area
Who is this open to?
Hobbyist/Beginners/Amateurs: If you have limited experience this workshop will give you the skills to understand your camera and the notions to approach and deal with the scenes in front of you.
Experienced / Professionals: We will provide more heighten technical notions and skills to approach with the people, we teach tips that will help your future photography.
What To Bring?
Comfortable pair of walking shoes & clothes
A bottle of water
Camera
Charged Battery or Extra Batteries
Cash ( some places do not take card )
Price
The price is 180€ each person (max 5 people per walking tour will be consolidated), Kids under 10 are free.
For one on one or private groups and any questions please contact us at info@daylightschool.com